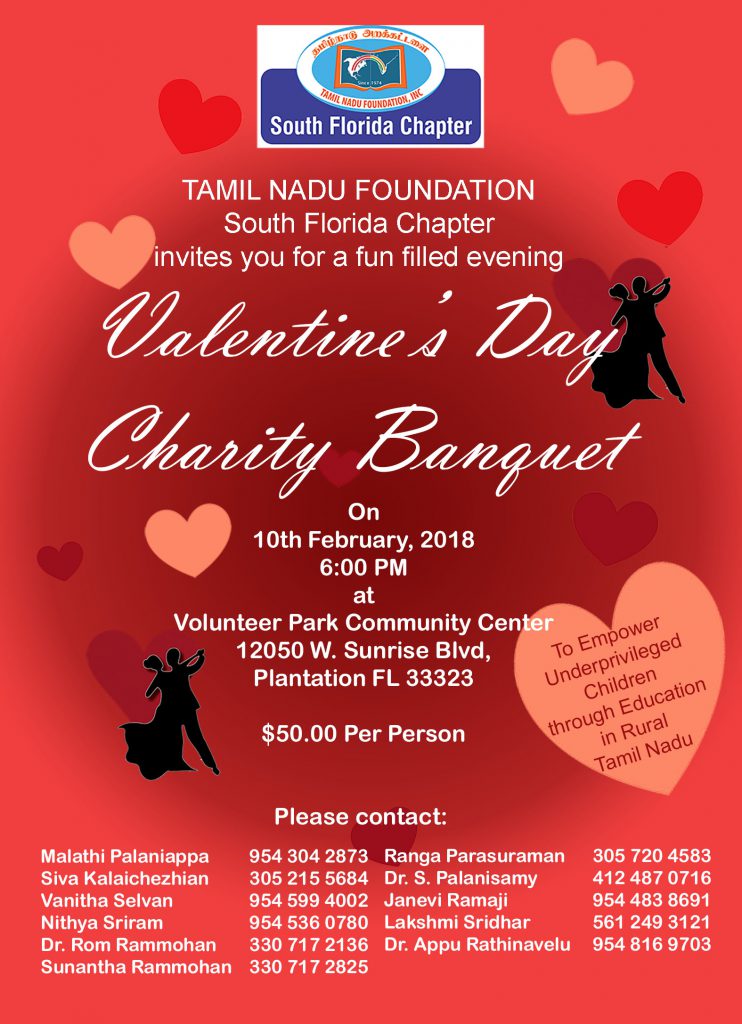 TNF South Florida invites you for a fun filled evening 'Valentine's Day Charity Banquet' on February 10, 2018.  The proceeds from the banquet will be donated to TNF South Florida sponsored ABC school project in Tamil Nadu.
SATURDAY, February 10, 2018  – 6pm
Volunteer Park Community Center, 12050 W. Sunrise Blvd, Plantation, FL 33323
Kindly register before the event day.
$50 per person