TNF to Launch ABC Education Initiative in Ramanathapuram District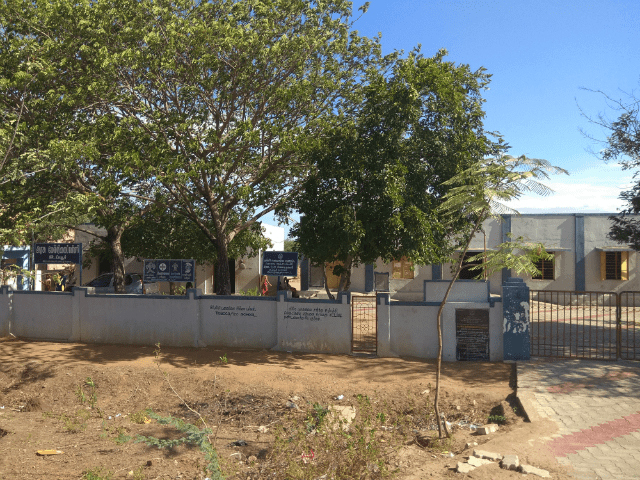 Ramanathapuram, one of the underdeveloped and drought prone districts in Tamil Nadu, will be the 11th District in Tamil Nadu to benefit from TNF's ABC education initiative. About 400 students, most of whom are children of fishermen, at the Government Higher Secondary School in Uppoor, will receive educational enrichment, thanks to the sponsorship by TNF Memphis Chapter.
For details on ABC Projects Learn More

Want to sponsor a student or a school in your native district?
TNF Summer Interns in action in Tamil Nadu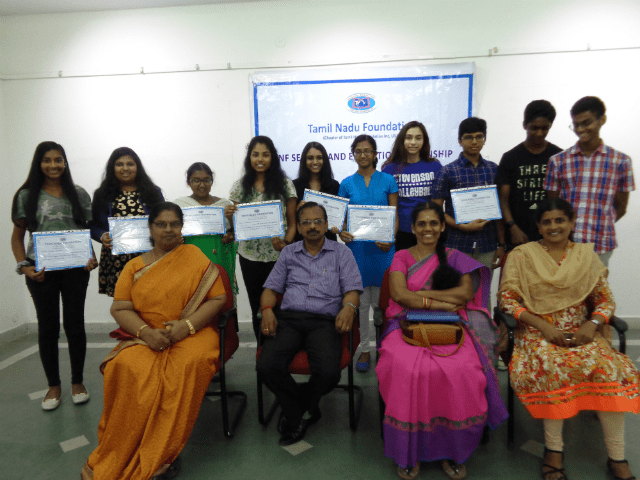 22 High Schoolers from 12 states in the U.S. volunteered in Chennai and rural Tamil Nadu through TNF's Service and Education Internships.

Harini Arumugam from Cupertino, CA, shares her internship experience in a village school near Karaikudi:
New Jersey Tamil Sangam Silver Jubilee Girls Hostel Inaugurated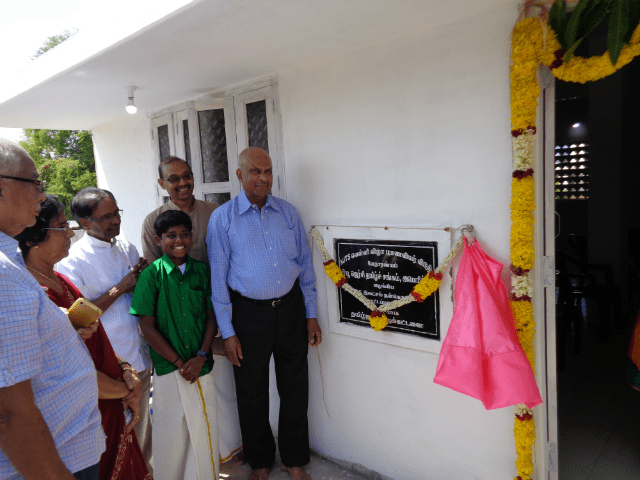 Constructed at a cost of Rs. 35 lakhs, New Jersey Tamil Sangam (NJTS) Silver Jubilee Girls Hostel was inaugurated by Dr. P. Sundaram, Founder President of NJTS, on 4th July, 2018 at Kasthurba Gandhi Kanya Gurukulam in Vedaraniam, Nagapattinam District.

Gurukulam is a pioneer in women empowerment and rural development since 1946 and is home to about 2,000 destitute and underprivileged girls. Congratulations to NJTS community for commemorating NJTS Silver Jubilee by empowering generations of underprivileged girls in rural Tamil Nadu.
TNF Convention - A look back
Relive sweet memories from New Jersey Convention 2018. The official photo gallery has been made available on the convention website.
Copyright © TNF USA, All Rights Reserved.
7409 Green Hill Drive, Macungie, PA 18062
Phone: 781-486-3872 (781-4TNF-USA)

Don't want this? Click here to unsubscribe.

TNF USA