Libraries are Temples - நூலகம் ஓர் ஆலயம்!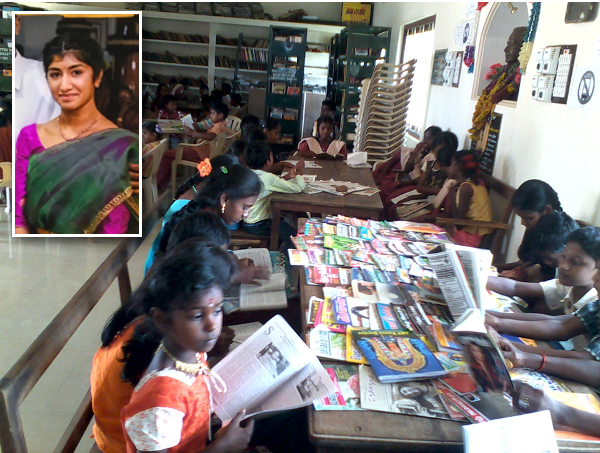 There are more than 4,600 government libraries in Tamil Nadu and most of them are in the villages. A clear majority of them need basic necessities and the morale boost to empower them as knowledge centers.

Learn more about TNF's "Libraries are Temples" project.

What inspired Umayal Natesan, a 17-year-old from Pittsburgh, to work with TNF in establishing a village school library? LEARN MORE

"National Library Week" is just a few weeks away (November 14-20) and now is the perfect time to make a positive impact on libraries in Tamil Nadu.
Digital Classroom Project - Chennai Government School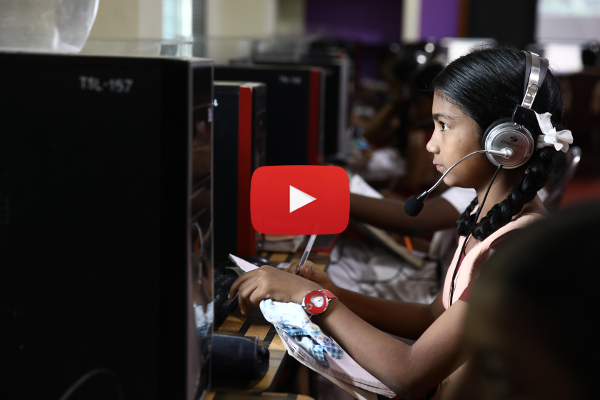 TNF in partnership with Trivent, Ramco Cements and Vetrivel Foundation inaugurated its first Digital Classroom project in Arumbakkam Government Higher Secondary School, Chennai.

Find out how TNF is transforming learning as a more enjoyable experience for underprivileged students in government schools!

Sahana Rajesh, a 14-year-old freshman from Columbus, Ohio, dedicated her scintillating Bharatanatyam Arangetram to bridge the digital literacy divide amongst the underprivileged students in her ancestral home town, Sankarnagar, TirunelveliI district.

Congratulations to young Sahana for raising $10,000+ to establish digital classroom and for her passion to enrich the students in rural Tamil Nadu.

LEARN MORE
Karthik Sundar, a high-school senior from Philadelphia area, is helping TNF establish its presence in Instagram. Please share this news with your children/grandchildren and encourage them to follow TNF on Instagram and to be in touch with service-minded youth on their postings about volunteering activities through TNF.
Copyright © TNF USA, All Rights Reserved.
7409 Green Hill Drive, Macungie, PA 18062
Phone: 781-486-3872 (781-4TNF-USA)

Don't want this? Click here to unsubscribe.

TNF USA