Dr. P.R. Perumalswami 
Co-Founder of Tamil Nadu Foundation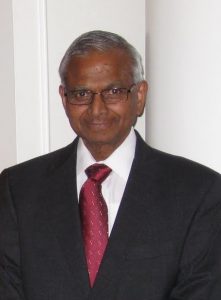 With deepest sadness and sorrow we share with you the demise of Dr. P.R. Perumalswami, Co-Founder of Tamil Nadu Foundation. He was TNF's Second President from 1977 to 1979.
The funeral is planned at A. J. Desmond & sons funeral home, 2600 Crooks Rd, Troy, MI 48084 on Wednesday Nov. 1st,
10-12 Noon viewing followed by cremation.
Dr. P. R. Perumalswami (May 1, 1940 – October 29, 2017), hails from Parambakatoor, Kadukkampalayam village,
near Gobichettypalayam in Erode district. He started his journey to the U.S. in 1964 in a bullock-cart to the nearby bus stand at Gobi and then by train and ship for several weeks. After his doctoral degree from University of Minnesota and tenure as a faculty at the South Dakota School of Mines, he mentored hundreds of young engineers for three decades at Ford Motor Company.
Dr, P.R.P. was one of the four founders of TNF in 1974 and was its Second President. He spent several weekends in the late 1970s travelling across the U.S.to establish TNF and enroll new Life Members. During the last few years he was silently working behind the scenes in supporting the Michigan Chapter of TNF and in mentoring the next generation of TNF leaders. His leadership and involvement in TNF has uplifted several thousands of underprivileged Tamils over the past four decades.
Dr. P.R.P is survived by his dear wife Mrs. Vadivu, daughters Santhi, Ponni and Chithra, their husbands and three grand daughters.
"Dr. Perumalswamy was a very humble and compassionate leader. This is not just a loss to his family but for the entire TNF community."  – Thiru. Mohanam, Past President TNF
"Dr. P.R.P.'s legacy will live on as TNF continues its service mission in Tamil Nadu."  – Dr. Somalay Somasundaram, President TNF
The TNF Difference…
Tamil Nadu Foundation is a nonprofit foundation created in 1974 by a group of Americans of Tamil origin who wanted to help people from their native province of Tamil Nadu in India.
The purpose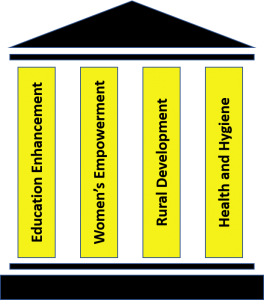 of the foundation is to:
Establish education scholarships in Tamil Nadu, India
Help provide technical journals, textbooks and equipment to institutions of learning/ institutions of health care
Provide assistance at times of emergency
Act on any worthy cause affecting Tamil Nadu, India
Making a mark…

60,000 students empowered via ABC project

600+ projects implemented

 300,000+ underprivileged beneficiaries

  $1 Million raised for 2015 floods in TN
TNF – An Introduction
Anbalayam
ABC Project
Internship