Libraries are Temples – நூலகம் ஓர் ஆலயம்!
There are more than 4,600 government libraries in the nooks and corners of Tamil Nadu. Unfortunately, most of them are in bad shape (leaking buildings, no toilets, lack of good furniture, computer, children's books) and are used primarily by adults to read newspapers. Generally, libraries come last in the list to support by NGOs and individuals.
The purpose of this TNF initiative "LIBRARIES ARE TEMPLES" is to:
Enrich government libraries as Knowledge Centers that are well equipped and welcoming to readers of all ages, from toddlers to the elderly
Champion for changing the culture from viewing libraries as "newspaper reading rooms for adults and a place to borrow books" to Knowledge Centers
Provide computer and printers with internet access for public use
Supply new and age appropriate children's books
Motivate children and students to become regular library users by awarding 'Best User of the Library" prizes
Arrange for summer camps and competitions for children and students
Provide Digital literacy for adults and non-academic computer proficiency for students
Facilitate educational workshops (e.g. health and hygiene) for women, elders, physically challenged and the local community in general
Support the celebration of 'National Libraries Week' and create more good will and awareness for the library in the local community
To help government schools with good library facilities for use by students during school hours
TNF's Past Involvement with Libraries in Tamil Nadu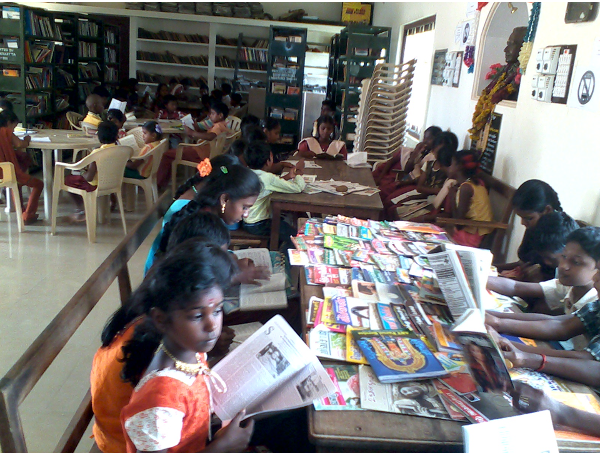 Ponneri Public Library, Thiruvallur District. TNF established one of the state's first computer centers in a public library. A separate reference room was dedicated for public service exam materials.
Ashok Nagar Government Circle Library, Chennai. Fully renovated by TNF at a cost of Rs.65 lakhs after 2015 floods. Renovation included new ganite floor, electric appliances, new book racks, furniture, computers, restrooms and a very appealing kids section.
Somalay Memorial Library, Nerkuppai, Sivagangai. New building with computer and internet facility. Free computer classes and summer camps for students. Quarterly educational sessions, 'Best User of the Library' Awards. Recognized by Vikatan Group in a news article as amazing government library.
Kalayarkurichi Village Library, Virudhunagar District. New building, digital learning center, tutoring for students.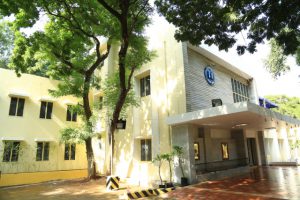 How Can I support?
Generously donate through http://tnfusa.org/donate/ by selecting 'Libraries are Temples' project and your donation will be used to empower government libraries
Adopt the library in your native village or a village/city of your choice, through TNF. For more details please contact Somalay Somasundaram at (610) 444-2628 or tnf.philly@gmail.com